What are the advantages of a household grit bin?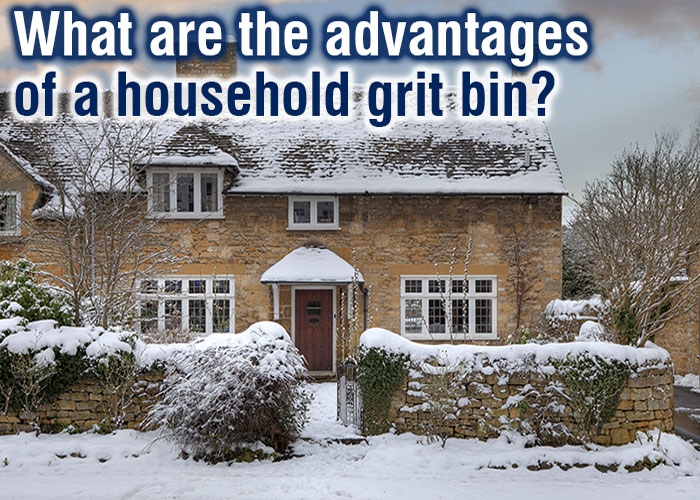 During severe winter weather owning your own grit bin and a ready to use supply of rock salt can have its advantages.
Public grit bins can often be empty due to high demand. Local councils often struggle to replenish stocks of rock salt in grit bins placed on side streets, due to roads being locked with snow and ice.
Throughout that particular winter, there was a severe shortage of rock salt, with stocks throughout the country severely running low and councils having to cut back spreading on minor routes, this left many public grit bins empty.
It was at this time that many UK bin manufacturers realised that there was a high demand for household grit bins. As a result, new grit bin designs and colour variations entered the marketplace.
Many household grit bins are small, are available in various colours such as Yellow, Grey and Green and dependent on what colour you choose, blend in with your surroundings around your garden or driveway.
Some are also lockable to prevent theft and not only ensure you can keep the areas around your home safe and free from snow and ice, but also enable you to buy and store rock salt before winter begins. This is when prices are at their cheapest, in the UK rock salt can triple in price throughout the winter months.
It pays to have your own ready supply of rock salt at hand and here at Reece Safety we have a wide variety of household grit bins and rock salt on offer, all in stock and ready to ship. We even offer cost effective winter packs to give you everything you need to get prepared for any impending cold snap.